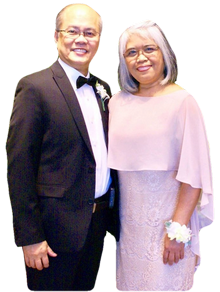 Pastor Ely Magtanong has extensive experience in ministry. He has served as a senior pastor (in Virginia, Florida, Quebec); a district pastor in Metro Manila, Philippines; a chaplain for hospice care with VITAS Innovative Hospice Care in Florida; and the head dormitory dean at the Adventist University of the Philippines.

Pastor Ely's wife Amie currently serves as a nurse practitioner and will be graduating with a Doctor of Nursing Practice (DNP) degree. Wholistic health ministry is an important and strong part of Pastor Ely and Amie's ministry.

Pastor Ely accepted an invitation to come to Newfoundland and currently leads the two-church district of Bay Roberts and Conception Bay South on the Avalon Peninsula.